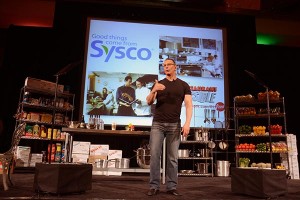 Another amazing food show with SYSCO at "The Event–Culinary & Business Resource Expo, held at the Universal Hilton.  For this special event, the SYSCO management team shared with Lewis Events their vision of creating a fine restaurant atmosphere.
In keeping with this theme, they asked us to create a "back of house" scene (restaurant kitchen) on the stage, to serve as a background for the headliner presentation by celebrity Chef Robert Irvine.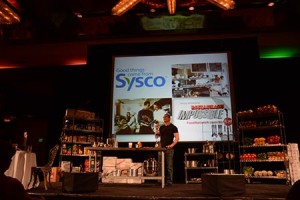 The scene was furnished with baker's racks, a prep table, a variety of kitchen equipment and an enormous amount of food.  Their desire for the exhibit area was to create a "front of house" atmosphere (restaurant guest dining area).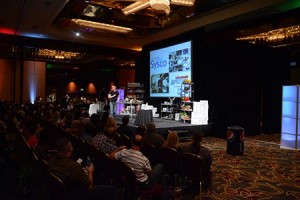 This area was quite large with high ceilings, so we accomplished the task by using a number of theatrical lights of with coordinated colors.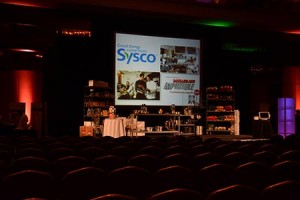 We also created eight large, free standing, color changing light towers and placed them throughout the front of house area.  We fabricated these towers with a fair amount of effort on a welding rig and a sewing machine.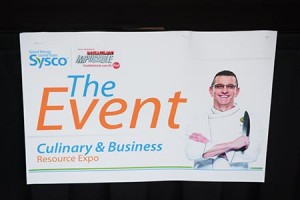 The event was a huge success and was packed from wall to wall with guests, as well as SYSCO corporate officers from national headquarters.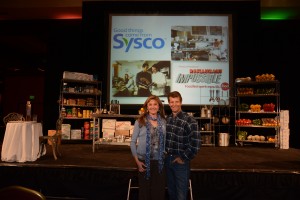 Lewis Events is proud to work with SYSCO and has had the opportunity to provide decorating and event services for SYSCO food shows since 2007.