We do amazing Parties and Special Events!  Lewis Events' in-depth and diversified pool of talent offers creative planning, and event management.  Whether it's consulting or full project management and implementation, our attention to detail and focus on the big picture will ensure your success.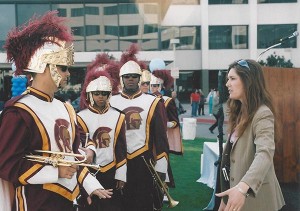 Creative Planning
Event Coordination and Management
Spectacular Theme Decor
Irresistible Catering
World Class Entertainment
Unique Locations
Professional Sound and Lighting
Amazing Special Effects
Unforgettable Guest Activities
Elegant Floral Arrangments
Creative Invitations and Gifts
Event Types
Theme Parties
Holiday Parties
Corporate and Business Special Events
Marketing Promotions, PR & Trade Shows
Hospital Appreciation Days and Health Fairs
Premiers, Wrap & Cast Parties
Themed and Traditional Weddings
TeamBuilding Challenges
Non Profit & Fundraisers
School Events
Executive Meetings & Retreats
City, Community & Chamber Events. . .
Picnics
Receptions and Grand Openings
.   and the list goes on . . . .
Contact Lewis Events today to share ideas about your next special event–   info@lewisevents.com or 626-536-8091