Airport hangars are traditionally used for storing and working on aircraft.  They are filled with planes, tools, trucks, oil, spare parts and lots of mechanical stuff.  So when the call came from a couple that wanted to hold their wedding at an airport, with the reception in a hanger, we were up to the challenge.  The pre-tour revealed a typical hanger filled wall-to-wall with vintage and modern aircraft.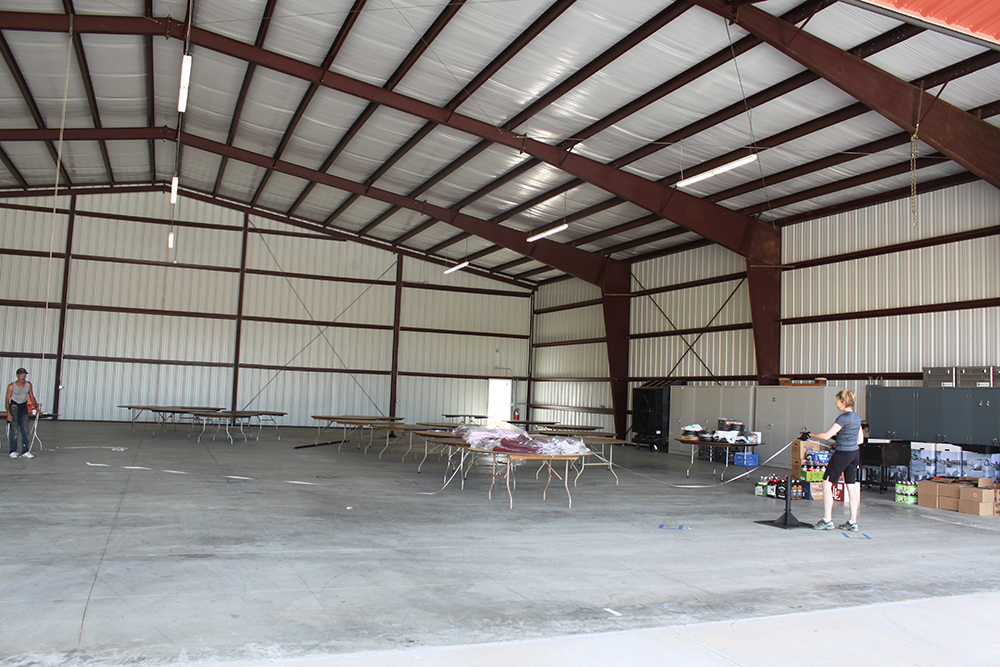 Day before the wedding-With the hanger empty, the work began on our blank canvas.  Lewis Event's primary role consisted of designing and installing the event lighting . . . as the overhead fluorescent lighting wasn't wedding friendly.  In fact, overhead fluorescent lighting isn't really friendly to any kind of a party or celebration.
The advantage of using an airport hangar for a party is that the props and decorations can be very large.  Rolling in the vintage airplane.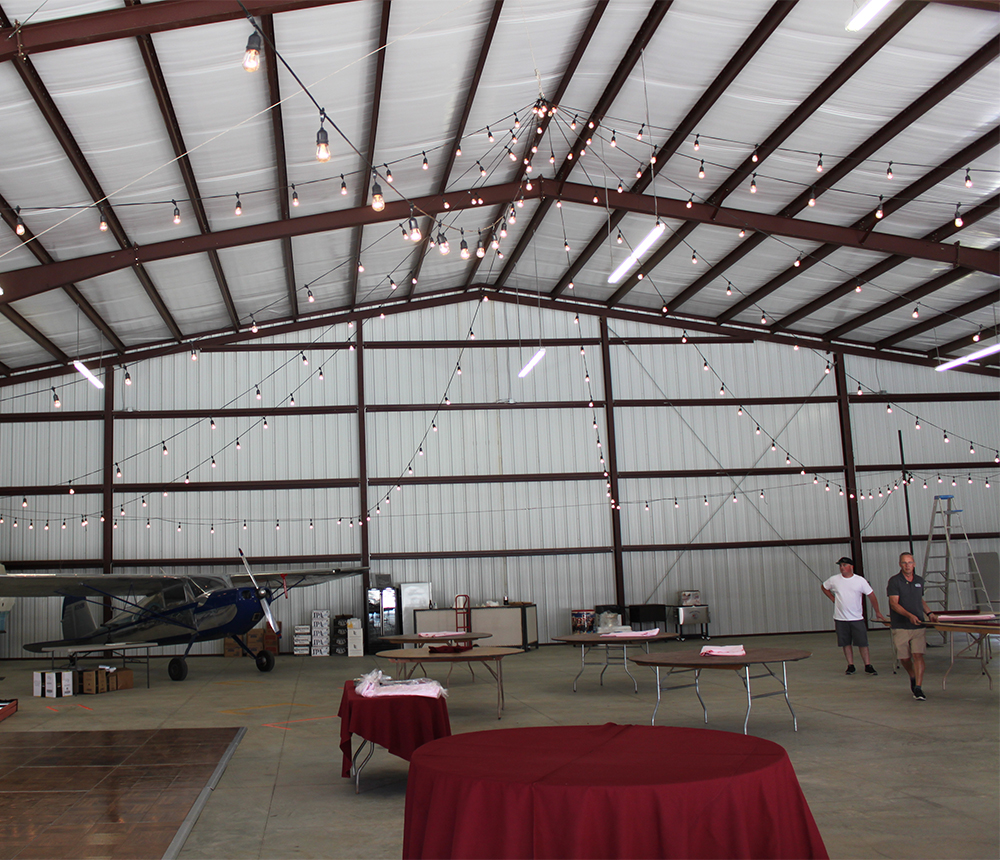 Before the lights could be installed, it was necessary to fabricate a frame to suspend all the lights an using tall steel poles, heavy bases and lots of steel cable.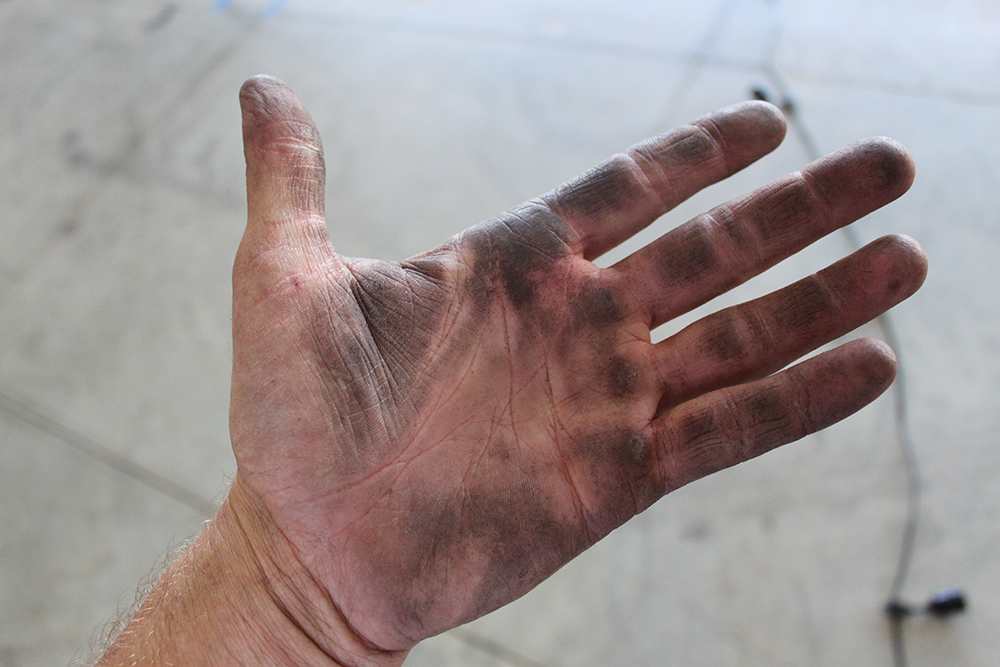 And yes, even weddings are hard work!  We aren't afraid to get our hands dirty.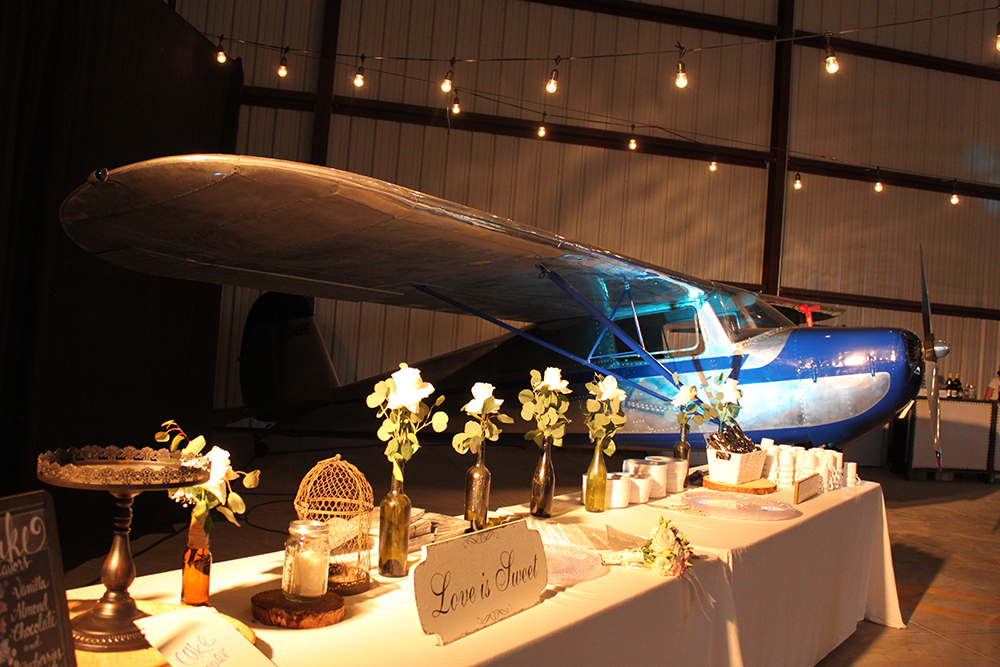 It all came together quite nicely.  The focal point besides the bride and groom of course, was the beautifully restored vintage airplane in which the couple had their first date.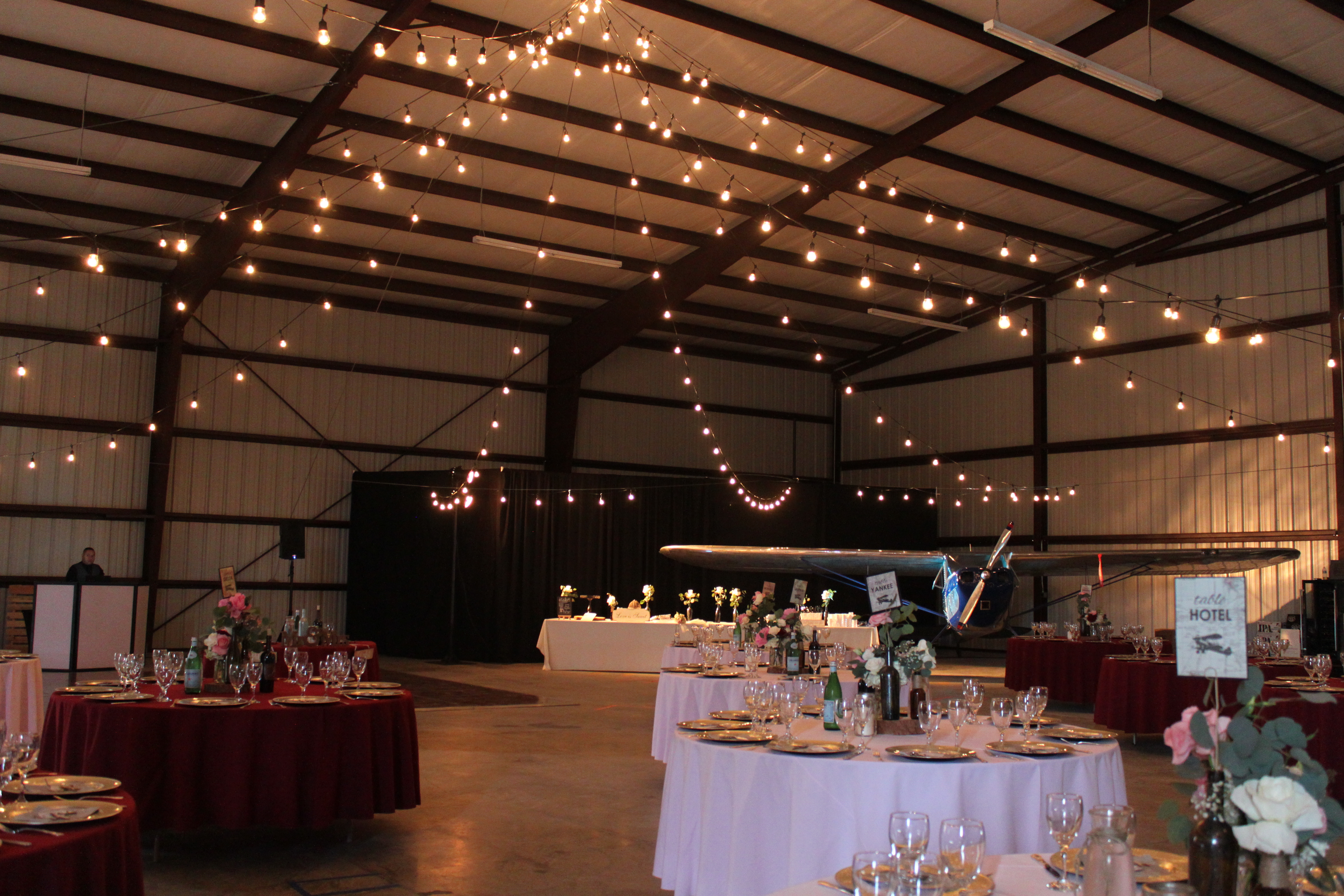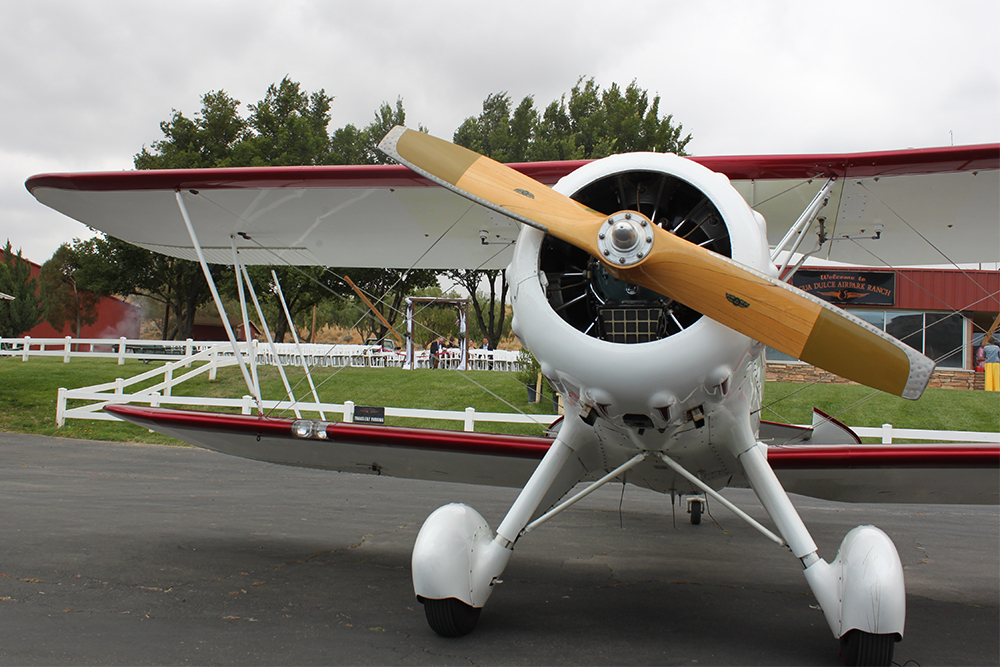 The wedding was held in a park like setting on a lawn surrounded by lush trees.  A variety of amazing airplanes were parked on the tarmac and created the perfect backdrop for the ceremony.  

Another view.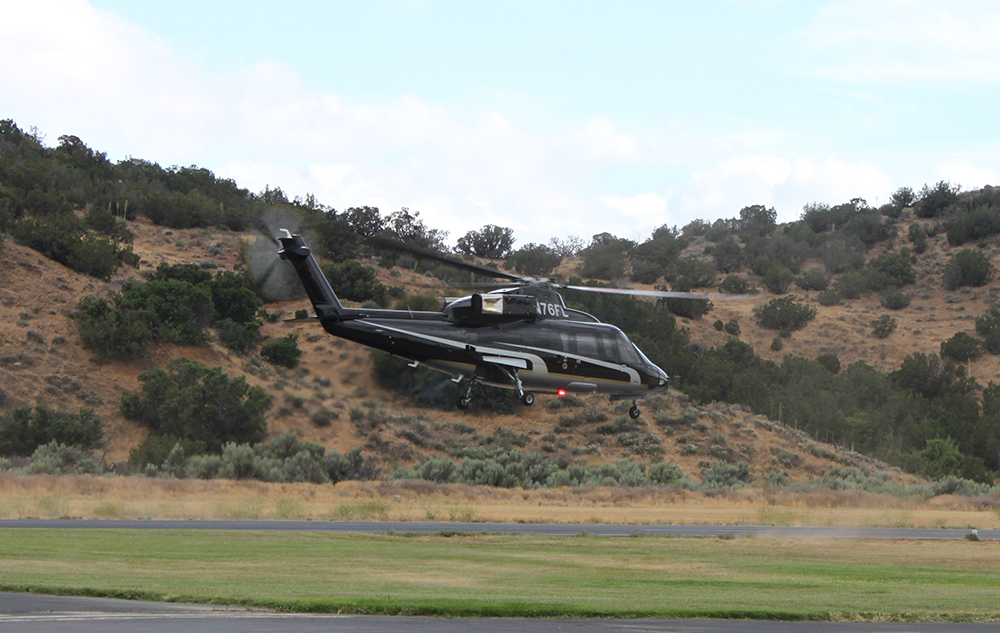 The groomsmen boarded a luxury helecopter for a short flight before they returned for their grand entrance at the ceremony.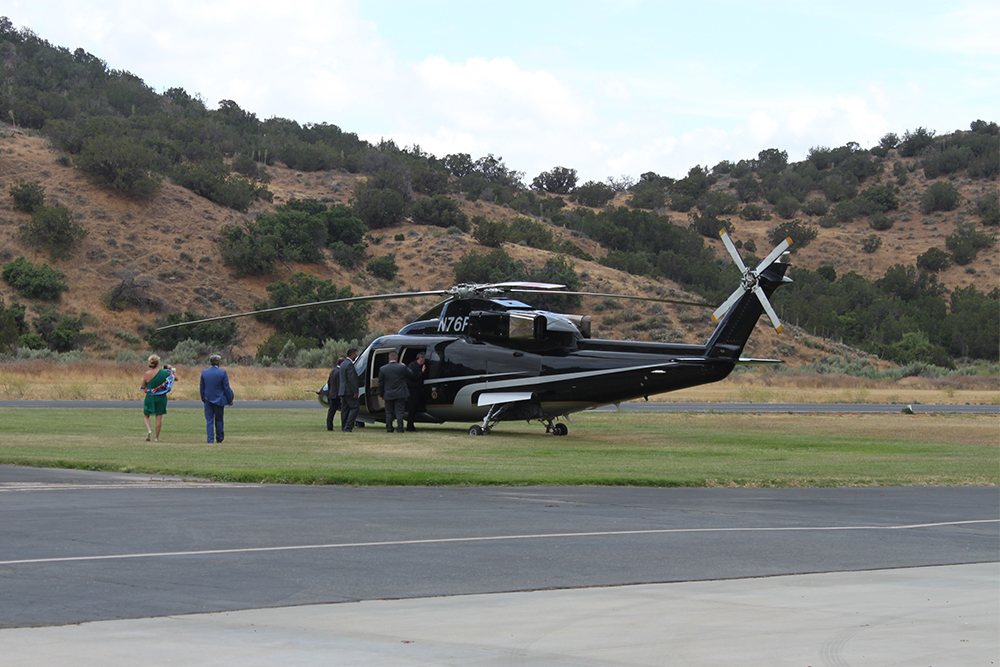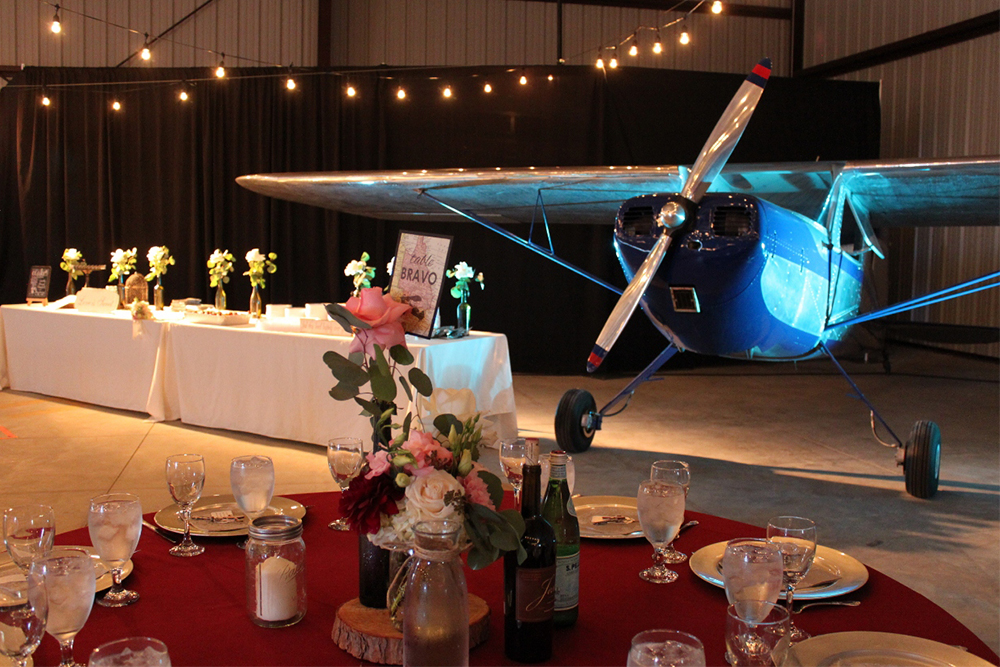 Each of the guest tables were designated with a unique name from the pilot alphabet letter names.  In place of throwing rice, guests threw miniature toy gliders at the married couple as they journeyed on their way.  The perfect day for a pilot and his bride.