It is always more exciting when an event location is held at an iconic location.  The Pasadena City Hall is no exception.  It is a gorgeous structure that looks like a giant Faberge egg!  Pasadena has a wonderful history with an abundance of historical architecture.  So it began.  An on-going protest during load-in made the experience even more memorable.  Dodging the protesters with sound and lighting equipment created a real life obstacle course.  It was kind of fun.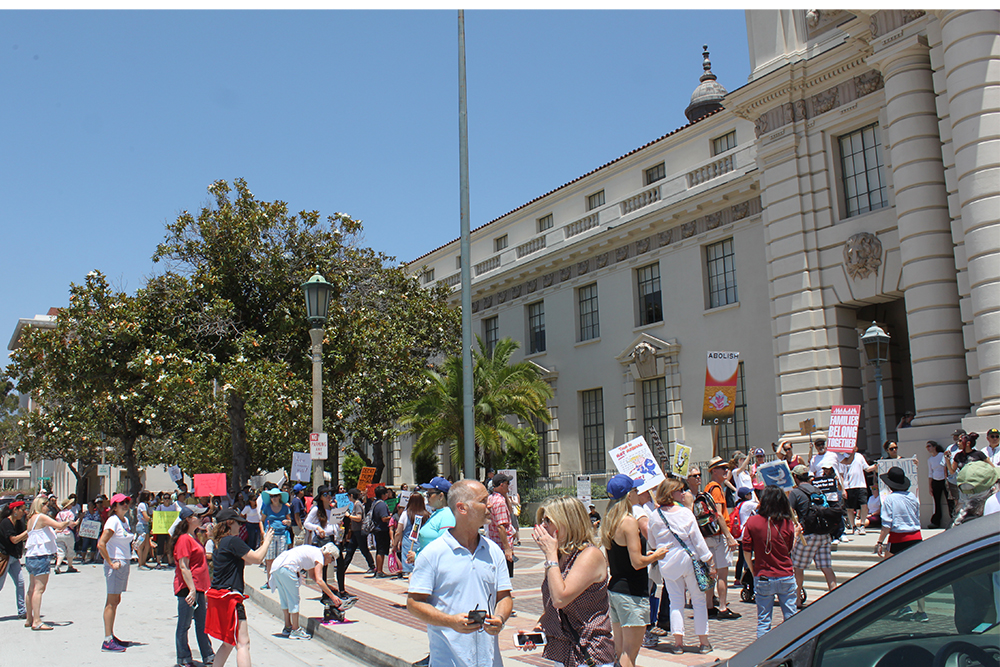 Lewis Events provided the event coordination and technical support for the reception held at the Pasadena city hall.  Because it is such a beautiful and unique site, minimal decorating was needed.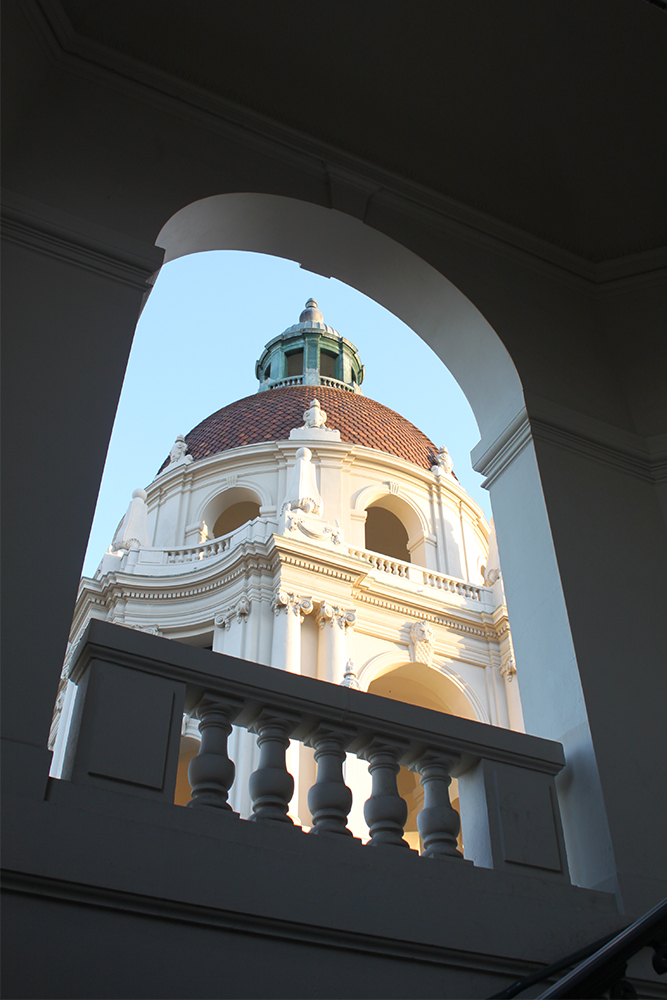 Christy filled her role well, as the wedding coordinator.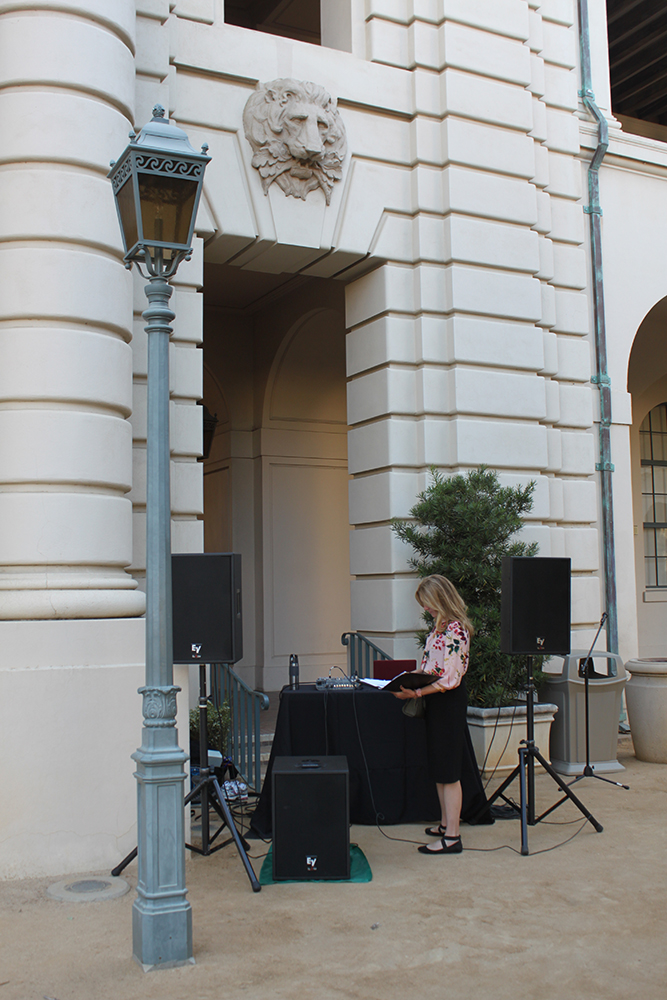 As the guests arrived, the event came to life.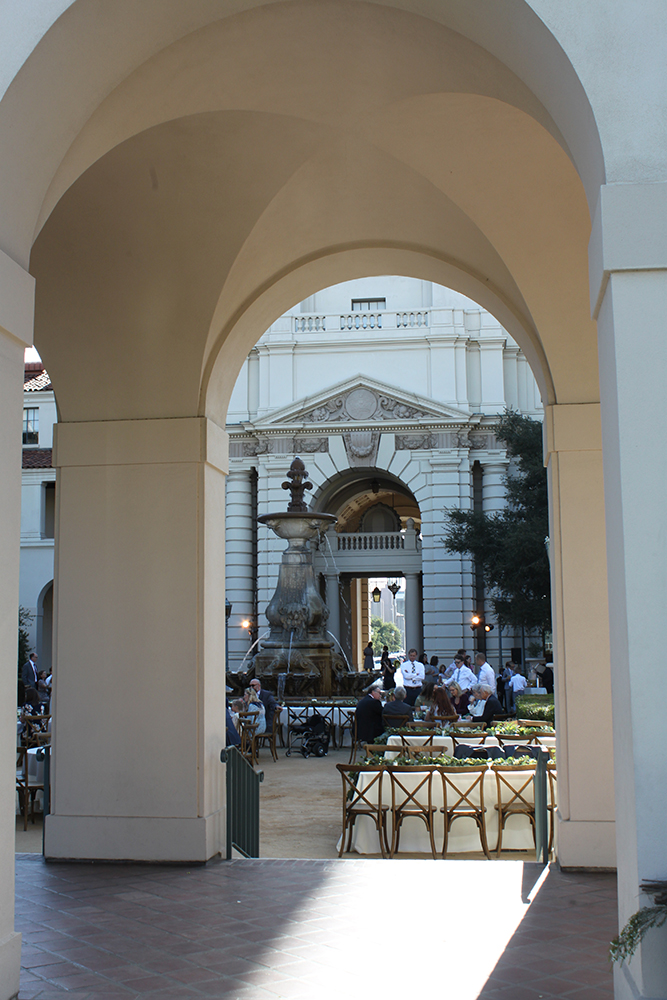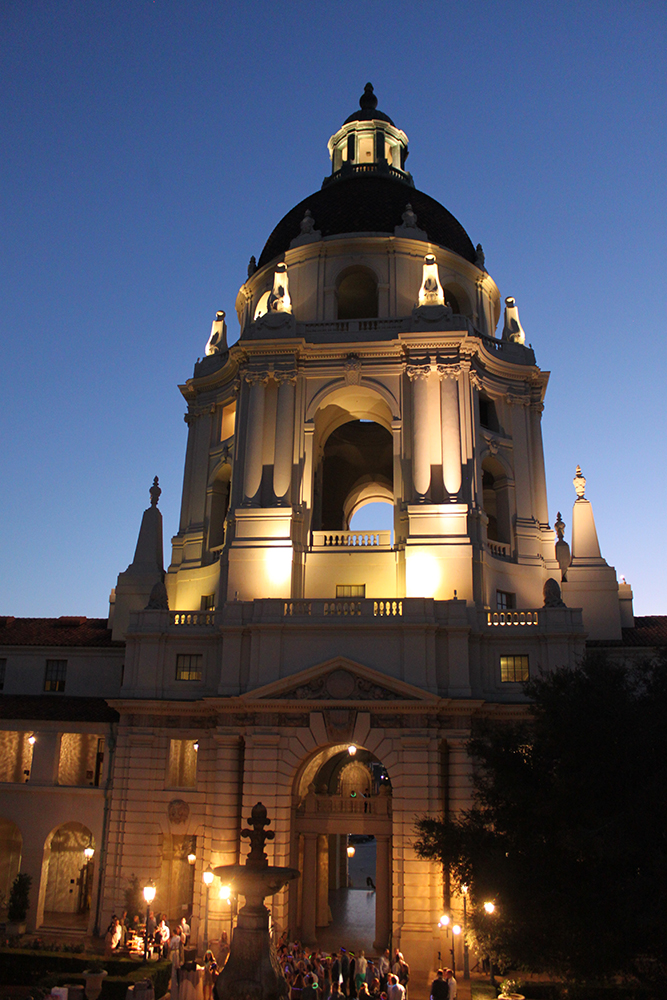 At almost every turn appeared fabulous photo opportunities!  The guests had as much fun exploring as they did socializing at the party.