What do you do when you want to host your company's western picnic on-site at your own facility.  Easy!  You transform your location into the Wild West.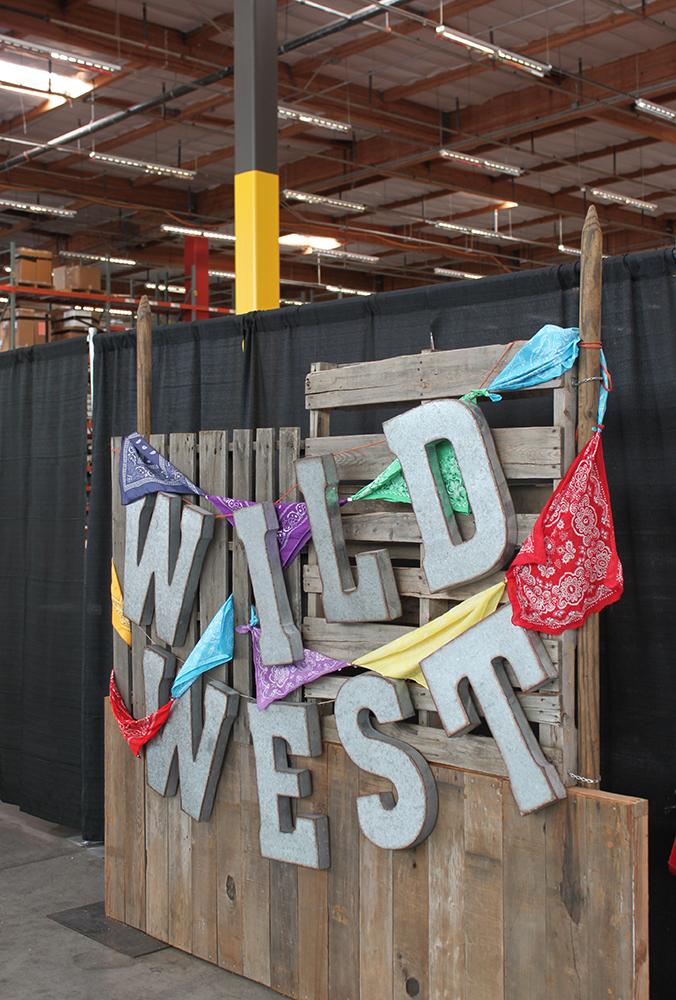 Lewis Events teamed up with Cafe N' Stuff Catering to make wild west magic happen for a ton of folks at their company location with acres of indoor space.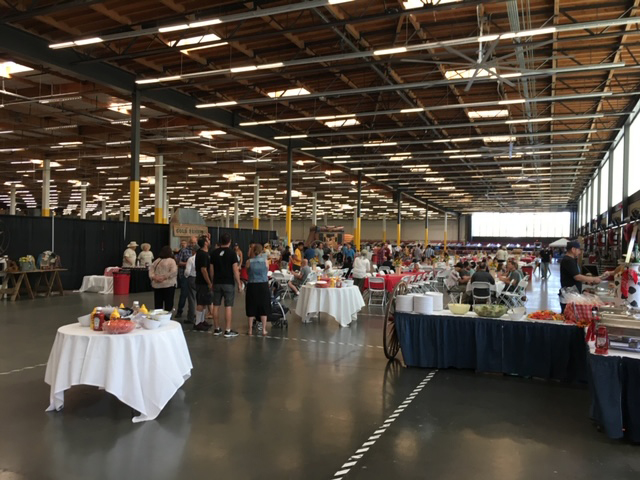 And when we said acres of space we weren't kidding.  So with some areas masked off, we concentrated the colorful decorating in key areas of the event space. 
When the guests were finished eating Cafe N' Stuff's amazing food, Lewis Events kept the crowd entertained with a wild west trick roping and stunt show, a cornhole tournament, virtual calf roping, trick roping and, line dancing instruction.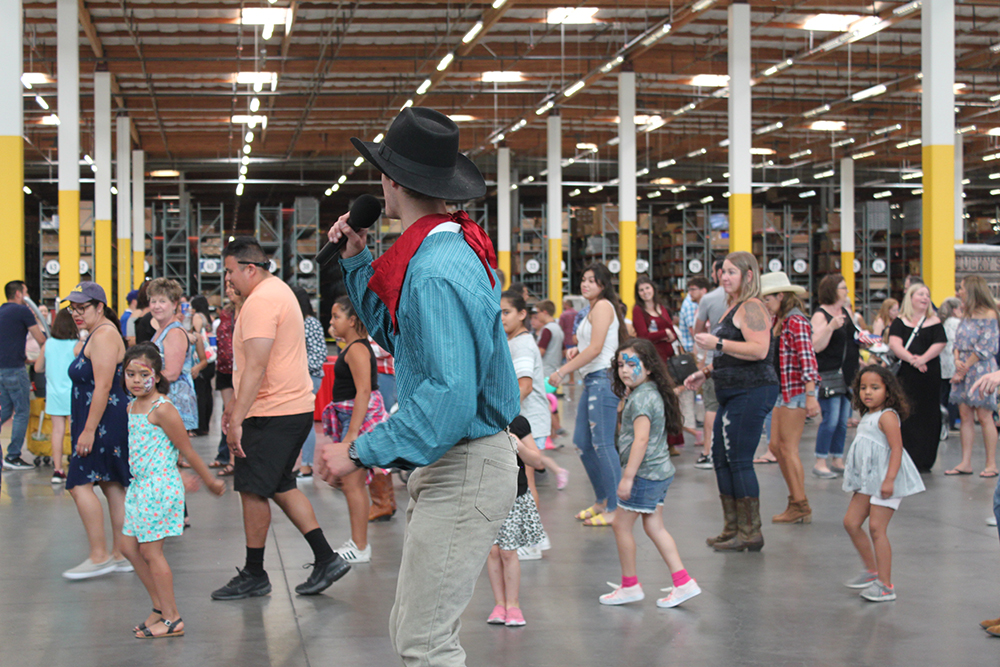 Lewis Events magically transforms spaces into amazing theme parties for small intimate gatherings all the way up to grand celebrations in Southern California and Salt LakeCity/Utah Valley.